PIEZO
The PIEZO is Monday's newest eBike platform, designed with Performance Riders, Campus & Urban Commuters, and Delivery Professionals in mind. PIEZO uses T6 aluminum construction to forestall corrosion. Our 2KW motor and a 72V power system are integrated with our Bluetooth APP for access & security while PIEZO's battery capacities of 33 & 40Ah put an end to range anxiety.
SHIPPING INFO
New orders are scheduled to ship in November 2023.
*International shipping coming soon*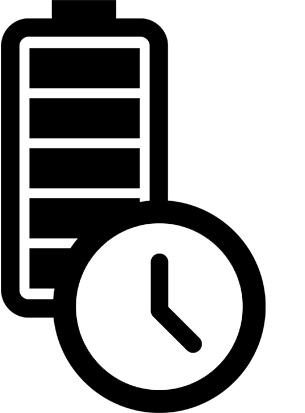 Range:
2.3 kWh: 70 miles
2.8 kWh: 80 miles
Highlights
Specifications
Robust Dual Arch Aluminium Alloy Frame
The PIEZO is built with an aircraft grade aluminum (T6) frame that keeps the bike light, the frame stiff and the handling precise.
Patented Hub Motor
Developed and patented by Monday Motorbikes, the PIEZO 2KW hub motor is powerful, quite and vibration free. We designed a permanent magnet and motor controller solution to support urban commute and delivery riders in all weather conditions. The PIEZO will reduce your carbon footprint and your neighbor's quiet enjoyment of the outdoors.
Dual Piston Motorcycle Brakes
Safety, Safety, Safety! Even though the PIEZO is considered an ebike, we want to provide you well-modulated front and rear stopping power. PIEZO uses dual-piston calipers, 220mm rotors and DOT-approved hardware to ensure capable braking paired with exceptional performance,
Biggest ebike battery on the market
The PIEZO offers two lithium NMC battery capacities at 2.4 KWh and 2.8 kWh. Sufficient for 70 and 80 miles of range, respectively, in realistic road conditions. PIEZO will climb hills, run with traffic and deliver the goods without range anxiety. We have designed PIEZO to meet our product mission for Fast, Fun, Simple and Connected urban transportation.
DOT Approved DRL Hi/Lo Beam Headlight for heightened visibility during the day and night.
Rider safety is one of Monday's fundamental commitments. The PIEZO comes with a headlight that offers a daytime running light (DRL), low beam, and high beam.
Cushioned Cafe Race Style Seat
The PIEZO seat is constructed with two layers of memory foam and nylon stitched heavy-weight vinyl. PIEZO has the most cushioned seat in the Monday Motorbikes product line. We are preparing customs seats as well.
Adjustable Monoshock to fit your riding style and needs
PIEZO uses a configurable mono-shock with pre-load compression controls and adjustable rebound valving. The mono-shock bracket also provides two positions for a higher and lower ride height. PIEZO conforms to your riding style.
Model
PIEZO
Price
Starting at $4,599
Warranty
1 Year / 2 Year Battery
Frame
T6 Aircraft Grade Aluminum
Color(s)
Electric Blue, Midnight Black
Motor
2,000W Rear Hub Motor
Top Speed

Class 2 eBike:
Mode 1 - 20 MPH Pedal Assist

Mode 2 - 28 MPH Pedal & Throttle

Mode 3 - 40 MPH Pedal & Throttle

Battery
72V, 33Ah or 72V, 40Ah
Wheels
18" Patented Cast Aluminum
Brakes
Dual Piston Hydraulic Motorcycle Brakes
Front Suspension
Motorcycle grade front suspension, 150mm travel
Rear Suspension
Adjustable Monoshock with external reservoir
Display
5" High Visibility Color LED Screen
Information Displayed
Max Speed, Battery gage, time, Realtime Current Use, Current Speed, Trip Duration, Trip Distance, ODO,...
Headlight
DOT Motorcycle Headlight
Tail Light
Tail Light with integrated brake light and turn signals
Charger
10A
Throttle
Full Twist Throttle
Connected
Yes
Seat Height
34.5"
Max Load
375lbs
+