Presidio
The Presidio is our lightweight, step-through, revision of the Monday Cafe Racer. Classic spoked wheels, a long saddle to support your favorite riding position, raised handlebars, a headlight, taillight, and brake light, all in a neighborhood and campus commute package. The Presidio is available as a 500W or 750W bike and brings a full front and rear suspension, hydraulic disk brakes, and a high capacity 48V x 14Ah battery in a < 70 lbs package. Easy to ride and easy to handle for your weekday ride and weekend getaway where the pavement meets the trail. Ruggedly built using aircraft-grade aluminum, stainless fasteners, and water-resistant connectors throughout.
SHIPPING INFO
All new orders ship within 3-5 business days
Currently shipping to the US, Puerto Rico, and Canada for direct-to-customer and dealer orders
*Mexico and EU shipments are projected to start in November 2022*
*More international shipping coming soon - secure your place today!*
Top Speed:
Up to 25 mph (500W)
Up to 28 mph (750W)
Battery:
48V, 11.6Ah (500W)
48V, 14.0Ah (750W)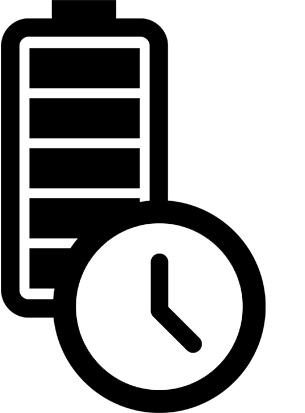 Range:
Up to 30 miles (500W)
Up to 40 miles (750W)
Highlights
Specifications
Lightweight Aluminum Alloy Frame
Presidio motorbikes are built with a rust-resistant dual frame which is made of aircraft-grade aluminum.
Removable Battery with Key-Operated Quick-Release
Removable batteries can be charged on or off the bike and removed using a key that unlocks a quick-release mechanism for seamless charging.
Shock Absorbent Tires
The bikes come standard with Big Fat Tires from CST with robust shock absorption capabilities and exceptional puncture safety and protection.
Smart LCD Display
Our smart, connected technology tells you the time, distance, range, amps, miles per hour, battery, power assist, and odometer.
Unique Brat-Cruiser Handlebar
The Presidio motorbike features a distinctive, ergonomically-designed handlebar that is somewhat like a cross between a brat-style bar and a cruiser bar in that it low-rise and the ends have a slight slope towards the rider, for a riding position that is sporty yet comfortable at the same time.
Pedal-Assist
Ride the way you want with pedal-assist. Adjust the amount of pedal assistance you need for your ride, whether you're riding uphill or cruising with the wind at your back.
Hub Motor
Monday's Presidio motorbikes are powered by an internally-geared, brushless DC hub motor capable of outputting up to 750W nominal power.
Extended Seat
With a 23" long seat, the Presidio is engineered for the most comfortable experience in multiple riding positions.
Model
Presidio 750W
Presidio 500W
Price
$3,399
$2,599
Warranty
1 Year
1 Year
Frame
AL Alloy - 6061
AL Alloy - 6061
Color(s)
Midnight Black, Storm Trooper White, Monday Teal
Midnight Black, Storm Trooper White, Marine Blue
Motor & Controller
Bafang Hub Motor, 750 Watts
Bafang Hub Motor, 500 Watts
Top Speed

Class 2 eBike:
Mode 1 - 15 MPH Pedal Assist

Mode 2 - 20 MPH Pedal & Throttle

Mode 3 - 28 MPH Pedal & Throttle

Class 2 eBike:
Mode 1 - 15 MPH Pedal Assist

Mode 2 - 20 MPH Pedal & Throttle

Mode 3 - 25 MPH Pedal & Throttle

Battery
48V, 14Ah
48V, 11.6Ah
Weight
74.5 lb (with battery)
67.2 lbs (w/o battery)
74.5 lb (with battery)
67.2 lbs (w/o battery)
Tires
20" x 4.0" Fat Tire
20" x 4.0" Fat Tire
Brakes
Hydraulic Disc Brakes
Hydraulic Disc Brakes
Front Suspension
Spring pressure system w/ forged AL6061 Crown, 80mm travel, 28.6mm stanchions
Spring pressure system w/ forged AL6061 Crown, 80mm travel, 28.6mm stanchions
Rear Suspension
Swingarm with dual shock & coil spring suspension, 80mm travel
Swingarm with dual shock & coil spring suspension, 80mm travel
Display
3.6" LCD Segment Display
3.6" LCD Segment Display
Information Displayed
Speed, Battery life, Voltage, Trip Distance, ODO,...
Speed, Battery life, Voltage, Current Speed, Trip Distance, ODO,...
Headlight
12V, 10W LED
12V, 10W LED
Tail Light
12V brake light included
12V brake light included
Throttle
Half Twist Throttle
Half Twist Throttle
Seat Height
31"
31"
Max Load
275 Lbs
275 Lbs
+